Who we are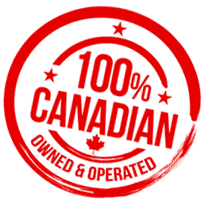 Canadian Wing
We are 100% Canadian owned and operated company. We deliver Canadian products and services across the globe. Canadian Wing's extensive network of supplier and customer partners in North America and Asia enable our company to deliver an exceptionally high standard of products and after sales service. Our companies established network and long term relationships allows us to continue the commitment to be the number one.
Canadian Wing is a leading stockiest and trading company in Canada. Our motto has always been timely service, Best quality and optimum cost. We are in touch with our customers through quality, performance, service and assistance. Bringing the best of value to our customers, we also care as much about our customers. We value the trust and beliefs vested in us by our clients and professional contacts and provide a dedicated service with an honest and direct approach in all our dealings. We have dedicated professional staff for each field to get the best solution for your requirements.
Canadian Wing has started with its main line of business being the procurement and supply of commercial aircraft & helicopter spare parts, aviation tyres and other commercial aviation products. Canadian Wing is geared to undertake the most demanding requests, by providing cost effective, high quality and reliable spare parts and aviation materials to the aviation industry. Our professional experience and technical expertise is crucial to our success. Despite every increasing stringent regulations and controls within the aviation industry, our customers trust our infrastructure and ability to meet such challenges and provide impressive services. We provide access to thousands of different aircraft and helicopter parts for immediate delivery from our stock and also from the OEM, PMA and the approved distributors globally.